Today was our final day in Germany as we are heading tomorrow to Israel. Although our day was short, it was a great day!!
First we visited the State Chancellery of North Rhine-Westphalia. There we were welcomed by Winfried Mengelkamp, the Deputy Director International Relations, and talked together about the experiences of the Summer School. We learned a lot about the state's relations with foreign countries, as well as their cooperation regarding academic matters as well as climate change mitigation issues.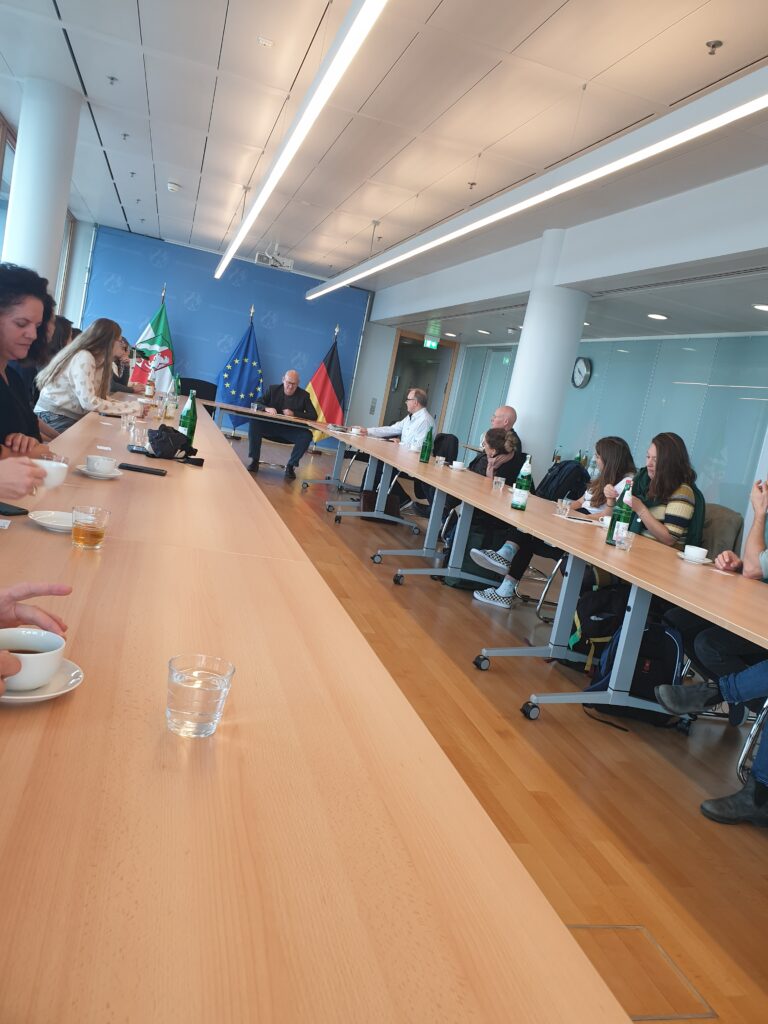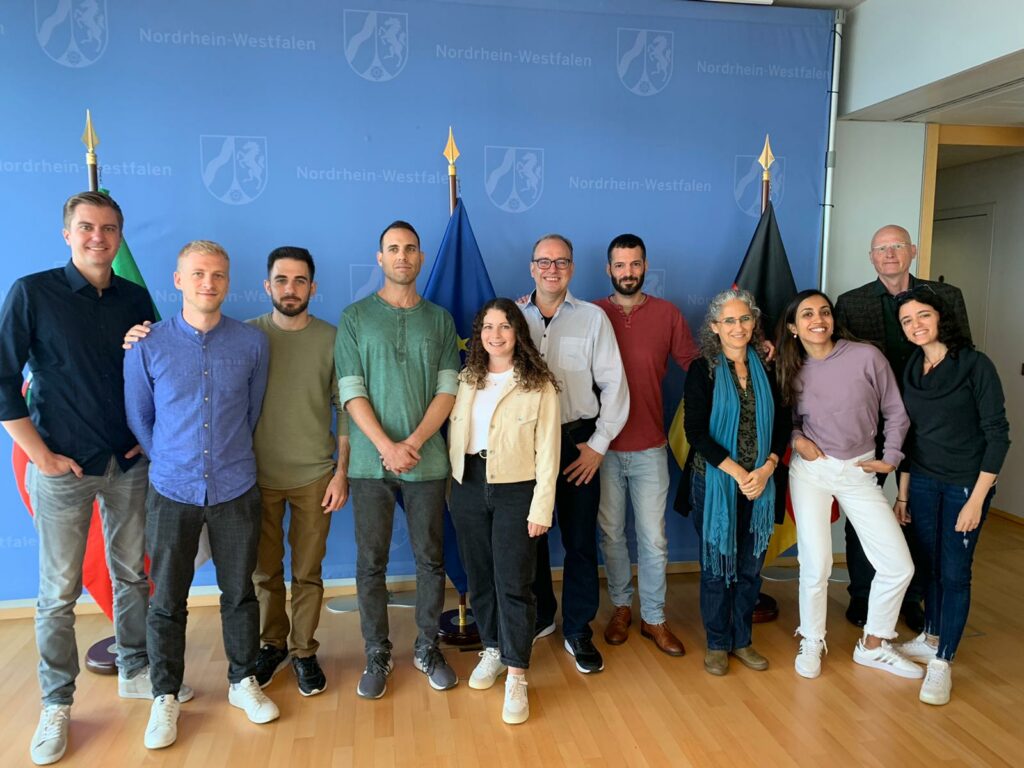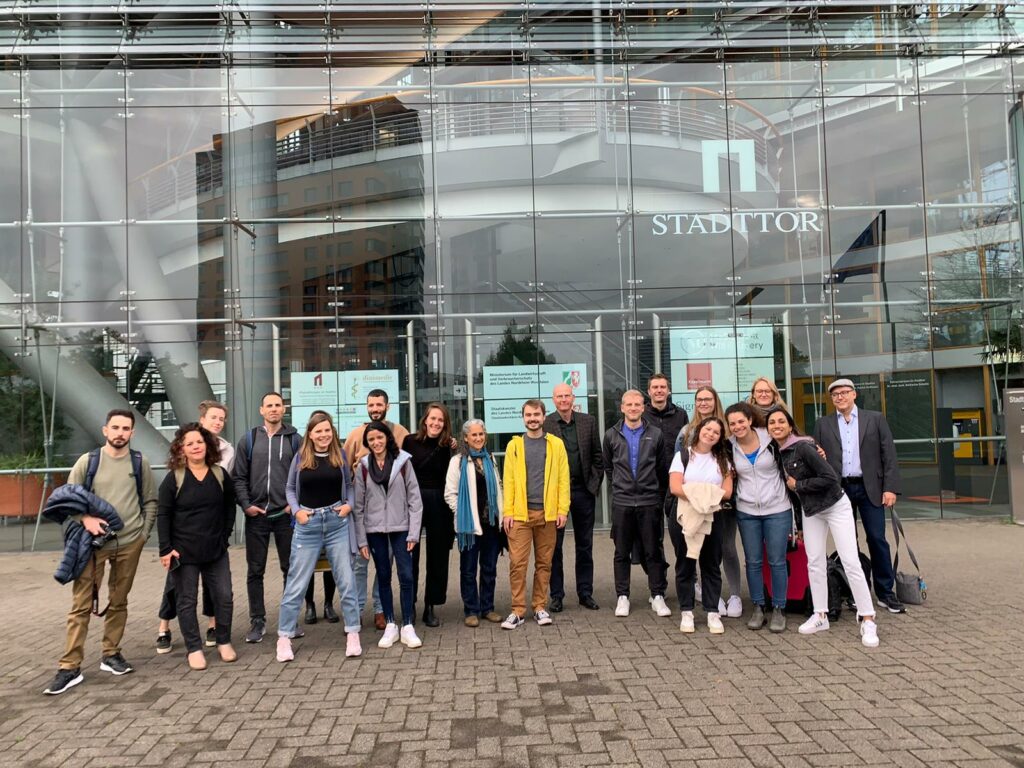 In the following feedback session, we reflected on the last days, talked about great aspects of the summer school and possible ways to improve it. Thank our organisers for the tremendous work behind building the program and give suggestions for future summer schools 🙂
The most incredible thing we witnessed from the state chancellor's building was the Rhine river!! The river' level of water seems to be much lower than usual, as the whole region experienced lower than usual precipitation during last month. All of the ferries were traveling with light cargo, only in the center of the river. It was overwhelming to see how nature changes as Earth gets warmer… Good thing we are meeting to talk about this important issue!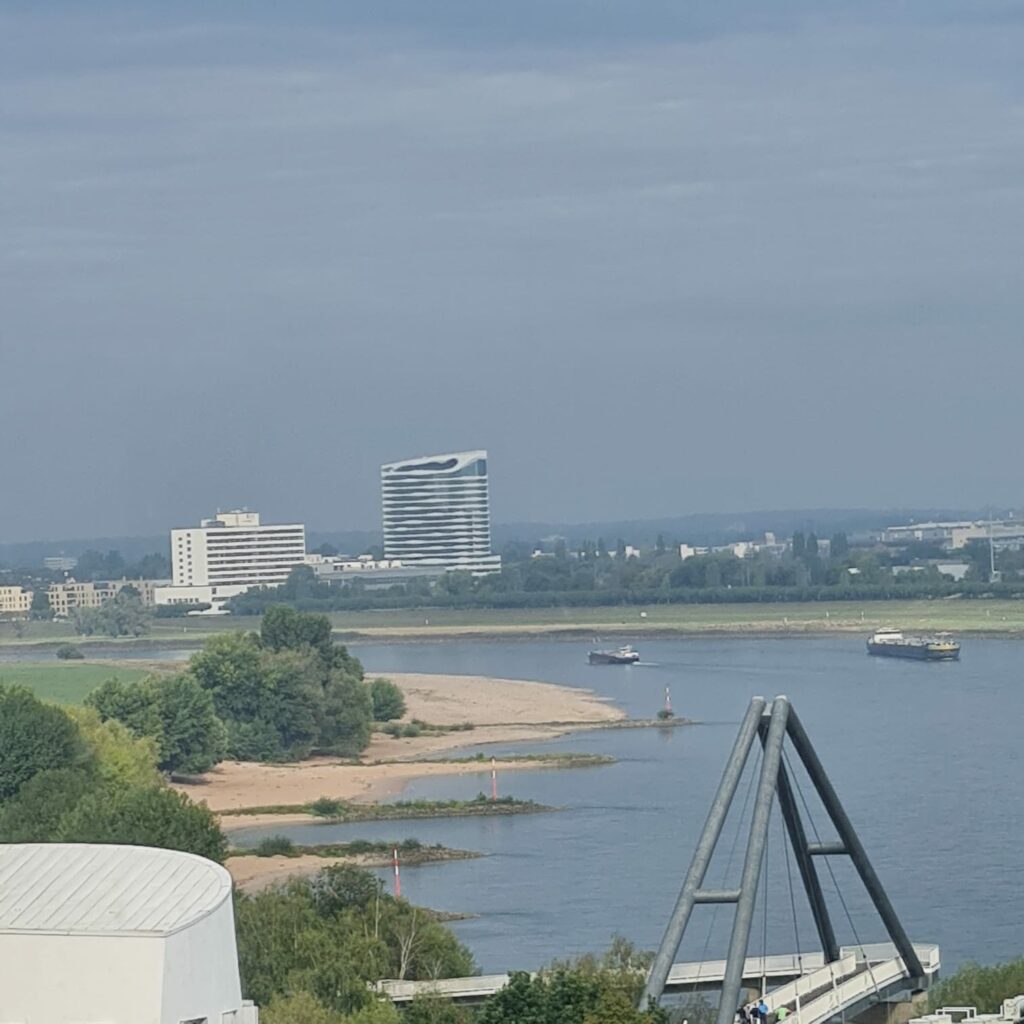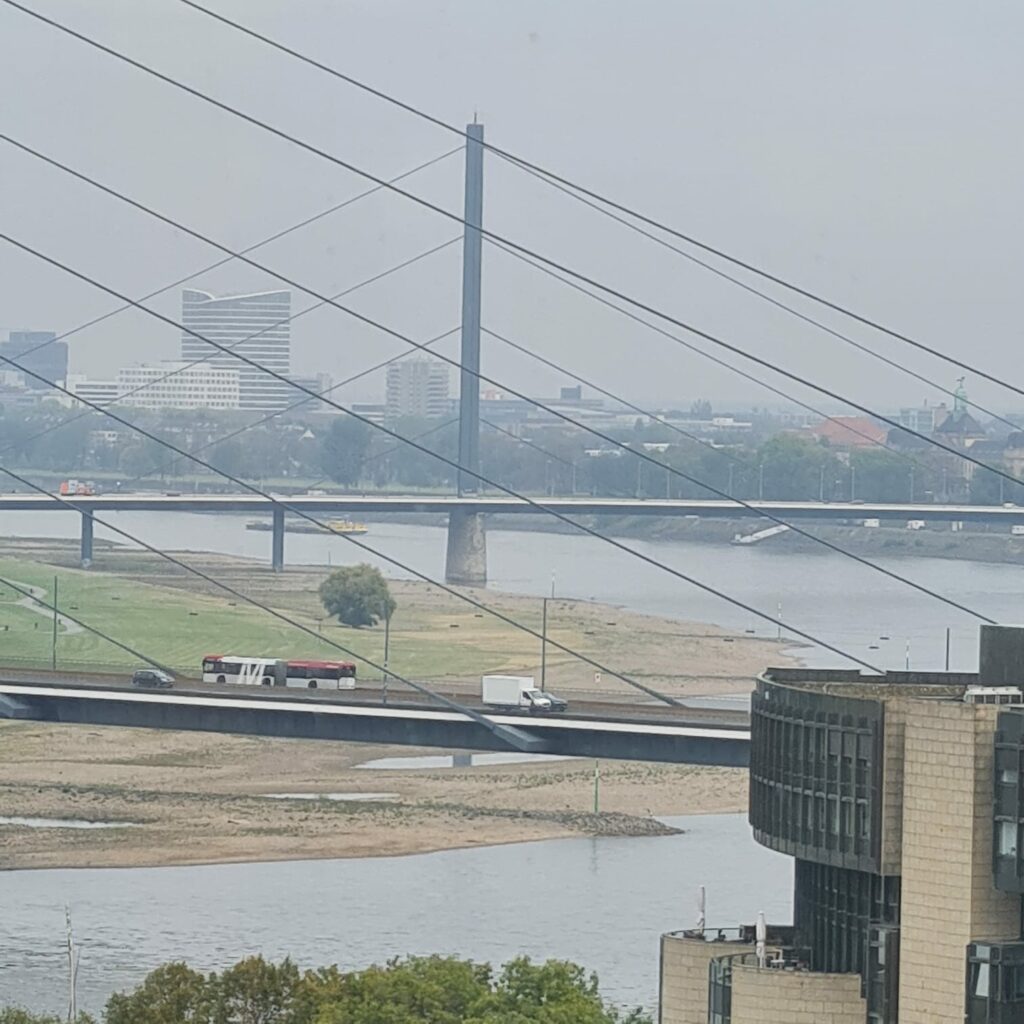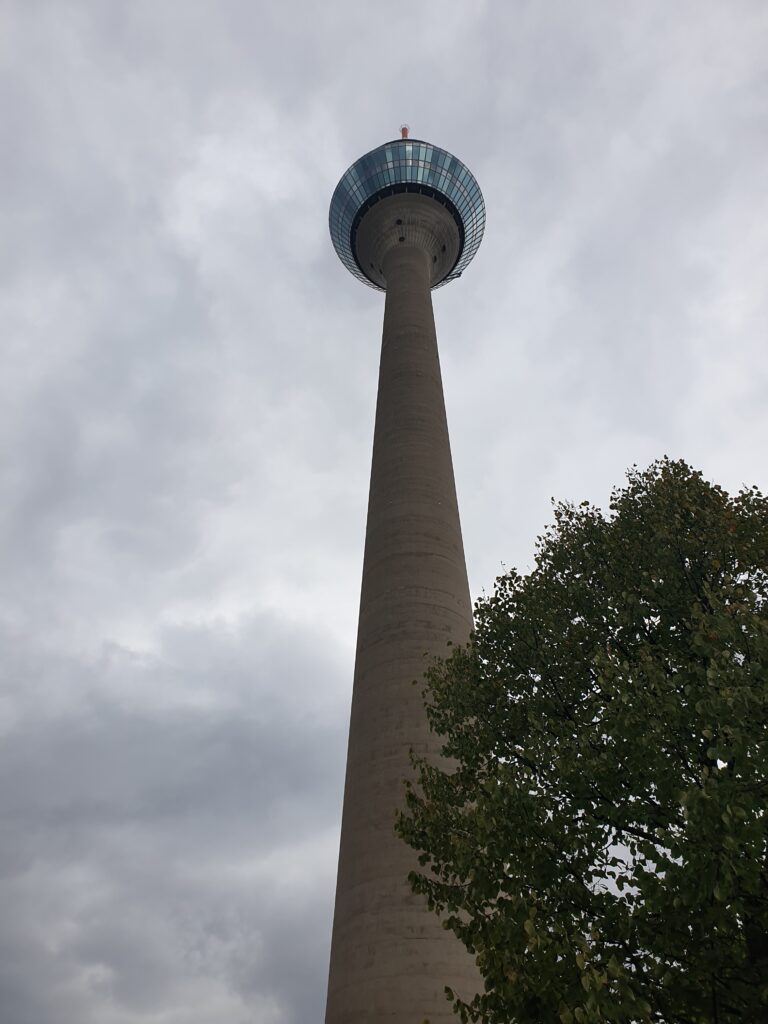 Afterwards, we went to lunch and explored the wonderful city of Düsseldorf. Here you can see some of the view from the TV tower (160 meter high!). Dusseldorf was absolutely great!!